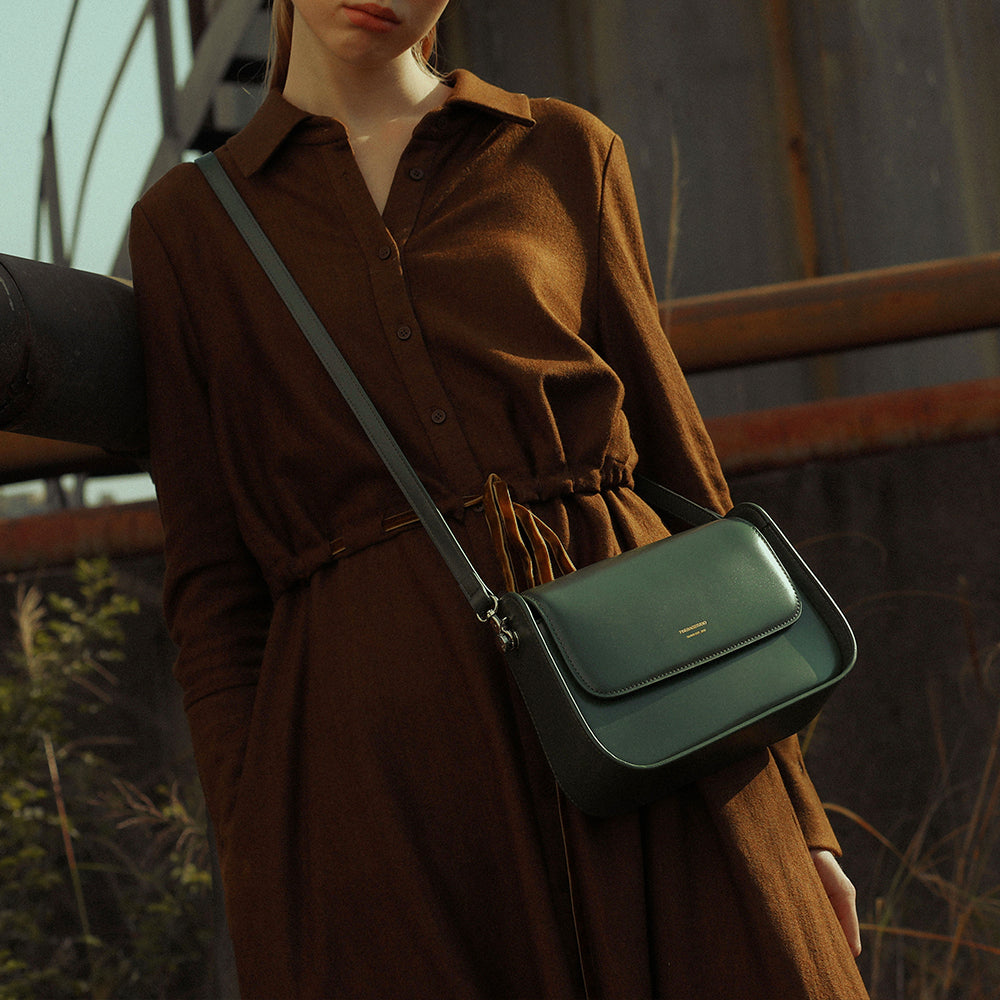 A Dream Bag Might Just Be the Cutest Accessory
It's time to treat yourself to a new crossbody bag or tote bag or shoulder bag. Not only are these crossbody bags ideal for everyday use, but each style comes in shades so pretty. Change your mood with them.

1.FinebagStudio Tote Bags
Fully-packed days call for a tote bag that you can pack to the brim, too. luckily, our tote bags for women were designed with the busy lady in mind. when the ocean's calling, reach for a beach tote. when you're off to the market, a canvas tote bag is better than numerous plastic bags. when you're not entirely sure where the day will take you, go for a leather tote bag. (btw, a black tote bag is a classic that you can always count on.) this is all to say that our designer tote bags will fit your life, no matter how you choose to spend your days.
The roomy leather tote bag features a classic rectangular shape and a spacious interior lined with pockets to help keep you organized. Whether you need enough space for a laptop, lunch, or spare gym clothes, this timeless tote easily transitions from your morning commute to happy hour.

2.FinebagStudio crossbody bags
when you've got your coffee sloshing around in one hand and a dog leash and groceries in the other...a small crossbody purse really does come in handy. we have crossbody purses in every shape, size and color. from ever-versatile black crossbody purses to leather crossbody purses, we have a crossbody bag for every day of the week and every outfit.

3.FinebagStudio shoulder bags
We feel you: with so many great styles to choose from, selecting just one can be tricky!
May we suggest one of our shoulder bags for women? there're a few reasons to love our designer shoulder bags. first, our shoulder bags are done in leathers that, kind of like fine wine, just get better with time, so you know you'll use them for years to come. second, whether you need lots of space or prefer to travel light, our shoulder purses come in all different sizes, so you can pick the medium shoulder bag or large shoulder bag that best fits your lifestyle. third, our over the shoulder bags are made in so many swoon-worthy silhouettes! like saddle bags and designer bucket bags, to name two. and last but certainly not least, we'd be remiss to leave out our black shoulder bags. if you're a functionalist looking for a roomy bag with endless versatility, these make your perfect match.